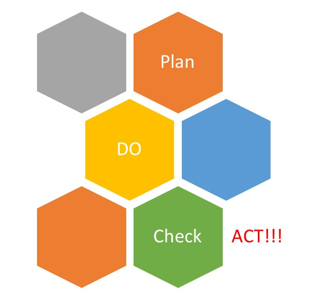 As a systematic approach to process quality management, that satisfies customer requirements, APQP is a part of the operational excellence movement that pushes an organization forward. Using the healthcare sector as a prime example in this article, the author will identify ways and means that service organizations are enabling themselves to be contenders for a very competitive economic market. Various companies in the sector are competing for the attention of customers. Innovation is the means via which organizations are able to keep themselves competitive, in an ever-evolving field.
With the advent of digital disruption, it has become imperative that healthcare organizations remain competitive in their quest to satisfy their customer base. Utilizing the APQP (Advanced Product Quality Planning) methodology, and some items in the APQP Tool Kit, appropriate solutions to challenges in the healthcare system have been identified and the appropriate solutions to these challenges have been solved.
It has long been identified that APQP is beneficial to an organization via:
Ensuring that voice of the customer is heard and responded to.
Ensuring that operational activities are lean and optimized
The organization doesn't remain complacent and keeps itself continuously growing and evolving with time.
Digital disruption in the healthcare sector, has impacted the inflow of patients into traditional points of primary care. It has long been identified that there are systems in place that allow patients to virtually access medical care. Additionally, with the current millennial generation emerging as powerful consumers, they often opt to self-diagnose and not utilize primary care facilities. Brick and Mortar health care facilities have had to dissect their supply chain and identify ways and means via which they can combat these changes and facilitate appropriate contact with their target market.
Via group discussions with their target market (identifying the voice of the customer), health care systems have been able to identify the root cause of flocking of their target market to these alternative sources of health information.
The root cause has been linked to the perception of hospital settings as gloomy places. Hospital administrators have solved this problem, by changing the perception of their organizations in the eyes of the customers. Evolving into community centers focused on health and wellness, has drawn their target segments back to their services.
Use of Data Analytics in Health Care
It has been said that data is the new oil. In regular system operations, tools such as statistical process control have been used to manage process systems. Assessing the body as a system, it is now possible to manage healthcare via similar tools. With the advent of innovations such as the Fitbit, data such as patient activity can now be tracked. Other body process parameters such as blood sugar, sleeping habits, body temperature, and heart rate are being monitored via mobile applications.
Just like any process parameters, if hospital systems have continuous access to this information, patient consultations will be more informative. Appropriate health plans can be developed from the data trends identified. These health plans include appropriate foods catering to each condition and life phase. For example, pregnant women's nutritional needs differ from the rest of the general population. Many new mothers do not know what to eat at each phase of their pregnancies.
With the advent of access to their health data, appropriate diet requirements can be mapped out that facilitate the progression of a healthy pregnancy.
Another sector of the health care sector that is widespread, is the diabetics segment. Millions of persons worldwide are affected by the various phases of the non-communicable disease. Natural methods such as appropriate diets, and also the use of insulin pumps designed to the individual's body can be implemented. These custom therapies require data, and many digital innovators are challenging the system to provide these analytics for the process control of their customer's conditions.
Conclusions
The healthcare sector has a long way to go in terms of ensuring that its supply chain (service delivery) and its inventory management (patient flow and bed management) are well managed and balanced. The challenges faced by the sector include the high rates of re-admissions of certain patient categories, as well as the fact that millennials are avoiding primary care facilities.
Via the use of tools from the APQP system, health care system failures have been identified, and appropriate solutions implemented that will facilitate this final outcome. Using analytical tools, and innovations, the appropriate solutions and key healthcare parameter management has been identified as the means via which organizations in the field can tackle the growing problems as they arise. From challenges such as digital disruption, to individual patient care, there is room for APQP to help the industry to grow, evolve and sustain itself.