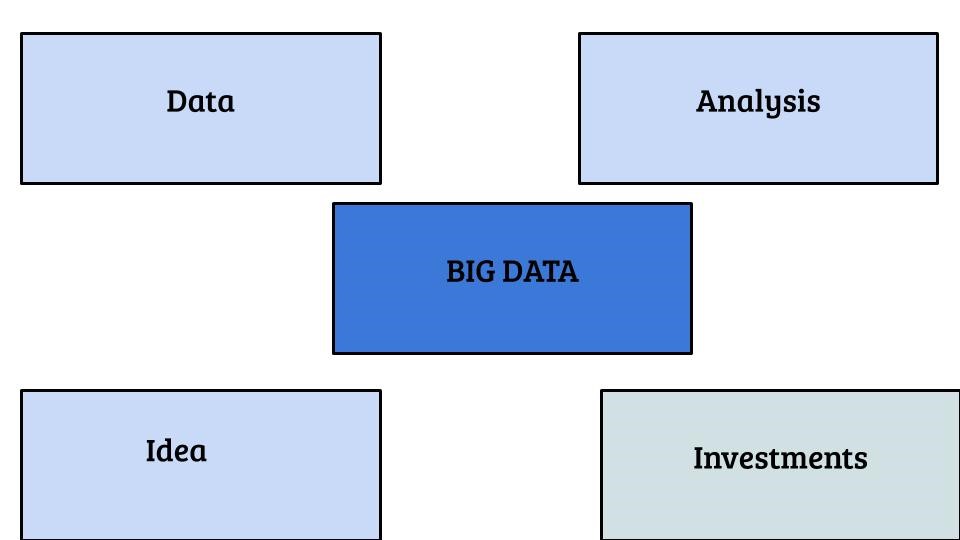 "In 10 years the electronic medical record will be the minor player, in terms of where a person's health history lives. Most of that information will be kept on the phone or in a secure cloud, and the patient will be highly engaged with collecting, curating and sharing that data. Most doctor visits will be like calling up a YouTube meets virtual human docs and there will also be an aspect of virtual reality."― Leslie Saxon
The future of all fields is under the influence of an emerging phenomenon known as Industry 4.0. Depending on your profession, you may have encountered concepts such as the Internet of Things, and Big Data Analytics, in facilitating the gathering, filtering and processing of data.
Regardless of realm, Big Data utilization in the medical sphere is the collation of large volumes of health based data collected predominantly by health care providers, insurers, the government, researchers and industry professionals such as management consultants. As data access increases, statistics have shown that the volume of available information doubles every 12 to 14 months. In the year 2020 alone, studies have indicated that an anticipated 2,314 exabytes of data will be generated globally. For those of you who love to practice your physics conversions, one exabyte = one billion gigabytes. As more and more devices become connected to the internet, the number is only expected to become larger and larger with time.
With data generation, the matching storage sources must be facilitated by the network, as well as the appropriate means to transmit the data once it's called for by the relevant computer functions. Internet infrastructure will have to be upgraded in order to facilitate the anticipated changes. Processing and analytic infrastructure changes will be tackled by today's computer scientists and network engineers.
The purpose of having data is to ensure that it can be processed into critical information for medical innovation decision making. In order to have information, data must be sourced from somewhere. Before medical implants are developed for the mass market, critical research and data analysis has to be done on it. Let us assess where this data will come from. If doctors are involved in medical research, some patient data may be extracted for the purposes of research.
SOURCES OF BIG DATA
Big Data is an accumulation of large amounts of data, and volume often results in a diverse number of feed sources. Once the data itself is received, it is then filtered, normalized, and formatted so that it can be organized into critical process correlations that can be applied in scientific experiments. As with all systems, reliable data sources will result in reliable medical information for decision making. When it comes to R&D data, the two main sources are:
Structured Clinical Data
Major sources of clinical data include current and past clinical trials and registries. Data collection is ongoing, and having a means to access this data will ensure that appropriate correlations are reached. Statistically, the more data available, the better the research models developed will be. Peer-reviewed studies will also be suitable sources of data, since the required data from these studies can also be pooled into research in order to ensure that collective data can be accessed.
The data is used to determine the appropriate safety, efficacy and performance issues, inform clinical trial design, and determine promising leads in the research process. Once the preliminary data is collated, controlled trials will then be facilitated and real-world trial performance can then be monitored.
Once the trial phase approaches, the potential impact of the trial can then be assessed. Critical medical innovation requirements include safety and efficacy for the protection of the patients, who are the end users. Knowing ahead of time how patients will react to the drug or medical innovation will be key to ensuring that the appropriate ones go to the market. The aim right now is to ensure that the items themselves are effective, and research ROI will be maximized once there's a successful product ready for the market. There's only room for innovative winners in the field, and successful research will ensure that this is the outcome. With readily available data, appropriate approval of products and services will be facilitated by entities such as the FDA.
Traditional Clinical Data
The second predominant source of Big Data information includes traditional clinical data. The sources for this type of data include clinical Electronic Health Records or EHRs, medical labs, imaging data, pharmacy data collected via prescription processing and insurance claims.
Once the data is collected, the data can be filtered to identify patient needs and identify trends that could be location based or age based. The available data will help in the development of trial design, and then pave the way for implementing the trial. Additionally, if there's a need to make amendments to the trial as it progresses, the shift will be easy to make. Since the data collected from this source is live, it can be an appropriate feedback loop of real world evidence of medical need. Current demand of a product or service for instance, may be grounds for researchers to determine if there's a market for new products to be developed in that particular field.
The future impact of the product or service can then be realistically determined and applied in the development process. With a more patient centered approach to research and development, it will ensure that products and services are targeting the right audiences.
Big Data is here for you! Welcome the advent of better research and development processes and trust that the innovations that develop from these activities will be in your favor as a patient. What you can also anticipate is the advent of customizable innovations based on your own medical history.
These sources of data are not exhaustive, and there are additional sources that can be pooled if necessary to make the research process more detailed. The key is to have as much data as possible in order to minimize the available errors in the research process.
In the clinical realm, there will be variation in data sources, but the final intention will be the same. As the technology advances, predictive analytics will be able to forecast patient medical conditions in advance, and facilitate appropriate treatments. With quality data, quality medical care in either drug form, or via medical innovations can be generated by the medical industry.