Continuous improvement is a very interesting universe where we think that there is always more than one way to take to optimize the operation of a company without taking our eyes off the satisfaction of our customers who are our main reference in the market. Let's dive into this interesting panorama and expand some core terms:
Improve Process Performance
Lean Operations is designed to improve what we all do 'Now' – every process, every activity, everyone, every day.
Lean Operations initiatives above all must be able to rapidly and sustainably deliver an immediate significant reduction in operating costs.
Lean Operations will deliver improvements in five business process performance dimensions:
a. Customer Experience: Improve the nature of the experience customers have.
b. Effectiveness: Ensure the process consistently delivers to customers and to the business what it is designed to do.
c. Service Levels: Increase the speed of response of the process.
d. Efficiency: Optimize process resources and reduce process costs.
e. Risk: Ensure all controls are installed and effective in minimizing business risk.
Develop Capability Across the Organization
Lean Operations involves multiple short duration initiatives, focused on a single end-to-end process, which are delivered by the Lean Lead, Process Owner and the team members.
Lean Operations uses a standardized 5 stage (activity) method that is easy to learn and apply – at any level and in any location.
Lean Operations method includes a stage gate for each activity that not only ensures deliverables are made but that effective learning has occurred within the application team.
Lean Operations aims to rapidly develop self sufficiency and confidence to take on increasingly challenging improvement initiatives that ultimately include an ability to apply the Strategic Design method to develop and implement a Target Operating Model.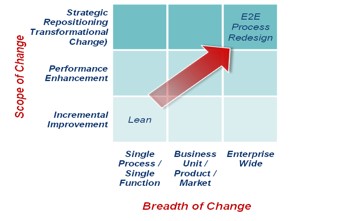 Lean creates the broad foundation that starts with improving a single end-to-end 'As Is' process and ends with strategic, 'Improved As Is' design of complete entities / enterprises.
Getting More from Current Resources
Lean Operations is an universal approach to driving short term, rapid, measureable, sustainable process cost reduction and improving customer service levels. Lean Operations is delivered in the context of:
a. Improved (waste free) 'As Is' processes, measures and controls, then.
b. Implementing, to achieve.
c. Stability, then continuously (incrementally).
d. Reducing variation, that ultimately leads to.
e. Re-designing of the process (and all enablers) to achieve rapid and controlled step changes in performance.
Lean Operations is a core capability to be distributed across all staff: a skill base that everyone acquires, masters, enjoys and applies to the processes they own, execute and improve every day.
1. Discover
A clearly defined project initiative, supported by the Sponsor, with clear measurable goals and manageable scope.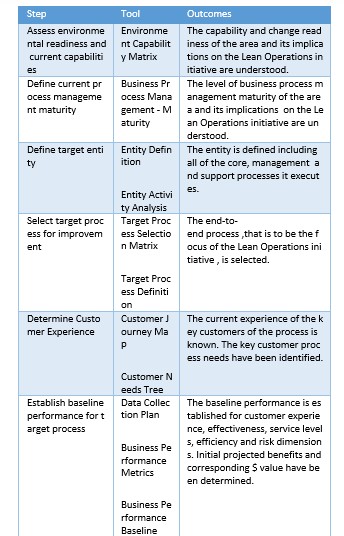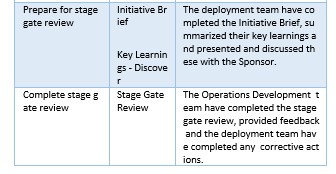 2. Determine
To establish a common understanding of the 'As Is' process flow and identify key areas for improvement. If applicable, update performance metrics and expected benefits.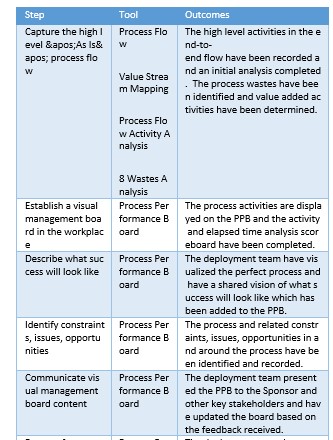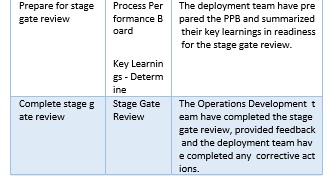 3. Solve
To identify the vital root causes, and where possible support this with data, and identify solutions to address these. To design the 'Improved As Is' and conduct experiments to verify that solutions work. Achieve sign-on from the Sponsor and Process Owner on the implementation plan.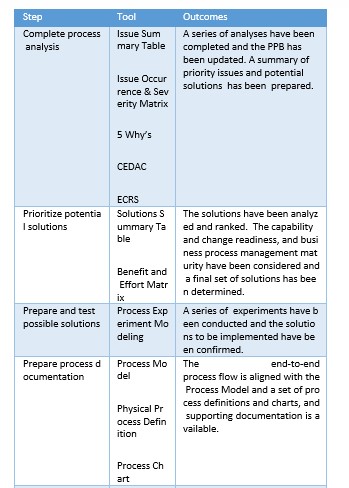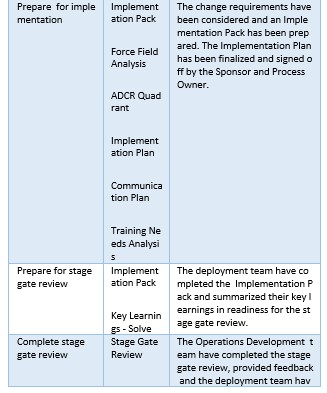 Author: Emerson Alvarado
Master in Optimal Project Management