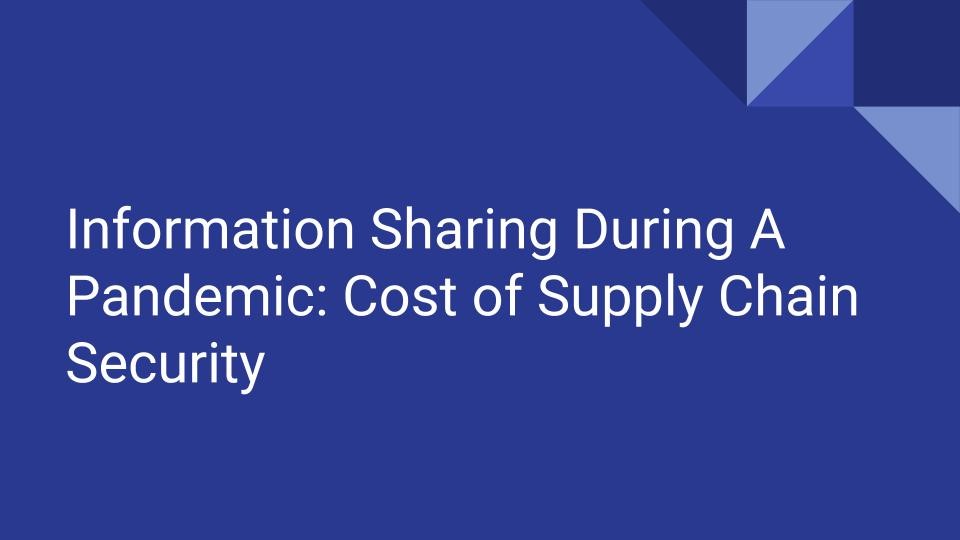 With the complex nature of supply chains, and the multiple channels involved in the distribution strategy, and dynamic nature of demand, organizations must ensure that all of these parameters are in order. Supply chain management is a critical component of the organization, and is the key to successful operations and customer delivery. With interconnected systems between suppliers and customers, organizations must make the efforts to ensure that information is readily available. Data is the new oil, and having available data is the key to ensuring that key operational scenarios are being met.
Seeing the process
Information flows through an organization once critical transactions are involved. These transactions include customer orders, inventory reports and even delivery accounts. As more digital streams are embedded into supply chains, the ability to identify the process flows between enterprises along the supply chain such as carriers, the shipping vessels and even the warehouse, makes the process of system management effortless.
With identified process paths, the organization will gain in efficiency, timing and delivery. Resource management in the form of fleet management, and warehouse management will be beneficial to an organization. As Just In Time Operations become the norm, it will be important for an organization to ensure that seamless operations are being maintained. Seamless operations actually require transparency and order. As each member of the supply chain is engaged in information access, they can then align to the overall supply chain vision and enable the operations to be robust.
During a time like the pandemic, supply chain security is very important as very sensitive products will be in freight. With a health crisis on our hands, there will be a need for the facilitation of the delivery of time sensitive, and environmentally sensitive goods. These types of goods will include food items, vaccines, and medical supplies such as masks. These items will be critical to sustaining the health of the entire globe, and as such, they must be protected as they are being transported through the supply chain. Where possible, such items can actually be manufactured in situ. For their utmost safety, it will be important for information such as shipment locations, the storage temperature and the travel time to be noted by an organization.
Pandemic critical items have to be transported in a very visible supply chain. As the society is improved by the perfect condition of these items, it will be important for an organisation to ensure that the items are actually properly managed as they are delivered to their customers. A food crisis in 2020 has resulted, and it is in the hands of various relief agencies to ensure that the condition is alleviated.
One of the key ways to ensure that the relevant items are given priority during transit, is via the utilization of tags that identify a container as a priority. With colour coded and specific tags for items that are critical to COVID-19, organizations will actually be able to ensure that the items are shipped first, and arrive in good time and in good condition. From a logistical perspective, the placement of the COVID priority items could be such that the items are placed in a location where they will be offloaded from the port first, and delivered to customers first.
The COVID-19 vaccine is currently one of the world's anticipated production products. With logistics currently a global challenge, it will be important to ensure that port systems have capacity to facilitate the increased throughput of this critical item. Vaccines by nature have short life spans, and it will be important to ensure that they are delivered on time not only to recoup the investment, but to also ensure that lives are benefitting from the delivery.
Knowing that such critical items will be onboard, any volatility in the supply chain is something that new industrial CEOS and management teams will have to smooth out. Before the pandemic, prioritizing specialty items was a contingency that was imagined and somewhat planned for. In reality, it is something that has had to be adjusted to and adapted to.
Inventory management of these critical items will be via a digital management system. As all aspects of an organization's operations become increasingly more digital, it is important for an organization to ensure that embedded within its supply chain is a security consciousness. Organizations that do not include security into their operational strategies actually will be at risk of organizational cyber breaches that may disrupt the supply chain. Supply chain security is a concept that involves the reduction of risk to an organization. It will be more important, now that the precious cargo will be on board.