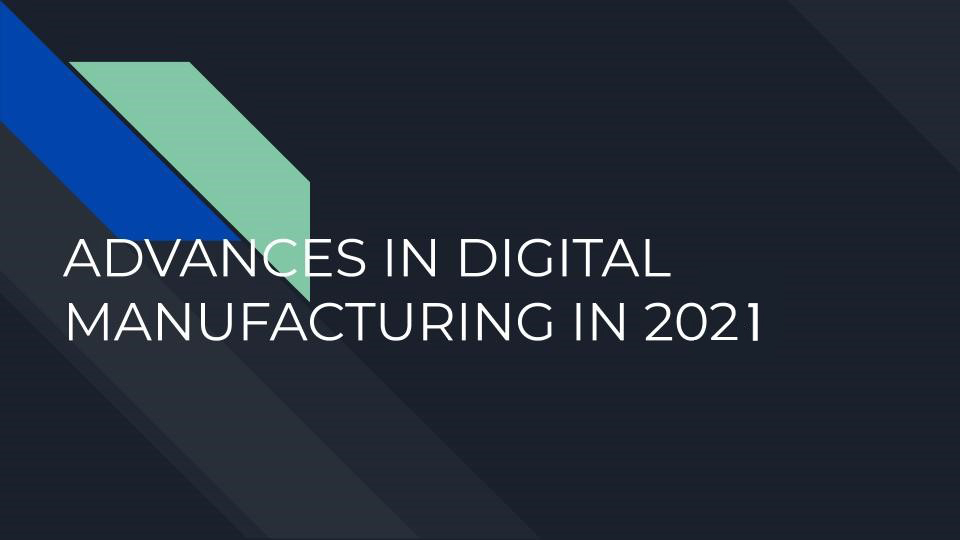 "The first rule of any technology used in a business is that automation applied to an efficient operation will magnify the efficiency. The second is that automation applied to an inefficient operation will magnify the inefficiency." – Bill Gates
2021 is an exciting time to be in the industrial realm. With the first quarter of the year behind us, there is still plenty that we can do in the rest of 2021 that will enable us to accomplish our goals. As 2020 wound to a close, the good news we can think about is that digital manufacturing is still evolving and is not about to slow down any time soon. Industrial experts do predict that in the next five years, we can expect to have a more rapid proliferation of Industry 4.0 technologies. As sensors and data analytics are more prevalent, smart factories will grow and evolve into data processing facilities that will make industrial process decisions.
Studies have shown that the manufacturing industry is one of the industries that still has room for improvement in the Industry 4.0 initiatives. It is up to the current managers to ensure that they are aware of how these tools in industry 4.0 will benefit us, and how they will pave the way for the future of industrial process automation and the new quality movement. Everything takes time, and with the current state of the world, more caution will have to be factored into the process before we can charge forth and install sensors everywhere and expect that data will save us from our industrial woes.
Everything will take a little bit of time, so we will have to allow ourselves to evolve into the factory that we want to be. 2021 is still a year that will enable visions to unfold. As a year that was initially predicted to facilitate the expansion of new and enhancing technologies, we can expect that the industry will advance to fulfill its potential.
Engineers then, must open their minds and their creativity to seeing how they can apply innovation to their operating platforms. The current process is just the current process. How it that you, as an engineer, can envision your process to become a better version of itself? That is the question.
From an operational perspective, engineers must be keen to study the current system best practices in industrial evolution, and then implement these best practices in your process operations. How can you factor in the ability to save time, resources and also satisfy the customer? Here's some best practices that can help you in the current new decade.
Hello Cloud Computing and On-Demand Manufacturing
Design of various industries is now being facilitated by 3-D printing. In the design of custom industrial parts, there have been instances where designers have utilized 3-D printers to facilitate the design and printing of prototypes for use in various aspects of industrial processes. As the world continues to evolve, the possibilities of utilizing 3D printing is expanding and growing.
One of the initial threats to the manufacturing industry was the advent of open access to the cloud. Many manufacturers feared that their facilities would be vulnerable to external attack. Aside from that though…the other extreme to this is actually the fact that facilities can now link their operations to additional manufacturers in an open chain. The digital manufacturing realm actually enables there to be an interconnected network of manufacturers.
If an engineer needs a part, he or she can design the part in a system like AutoCAD, send the digital representation of that part to a parts manufacturer who can then do the wonderful task of 3-D printing that part. This advent of online on-demand manufacturing is a wave that will rock the industrial world soon enough. Once people start realizing how intensive and costly inventory is, there will be a leaning towards manufacturers who can create products just in time. Lean will finally have its way with the facilitation of digital manufacturing.
Collaborations
As time progresses, manufacturers will realize that they are not alone. With their ability to expand their supply chains the ability to link with other networks and manufacturers will sound more appealing. As the saying goes… "As manufacturers think about building agility into their supply chains, there is increasing realization that these efforts cannot occur in isolation," – Deloitte's 2021 Manufacturing Industry Outlook.
Working together is definitely the way to go. With the ability to make smarter factories, interconnected systems of factories, digital manufacturing in 2021 is definitely looking upwards.