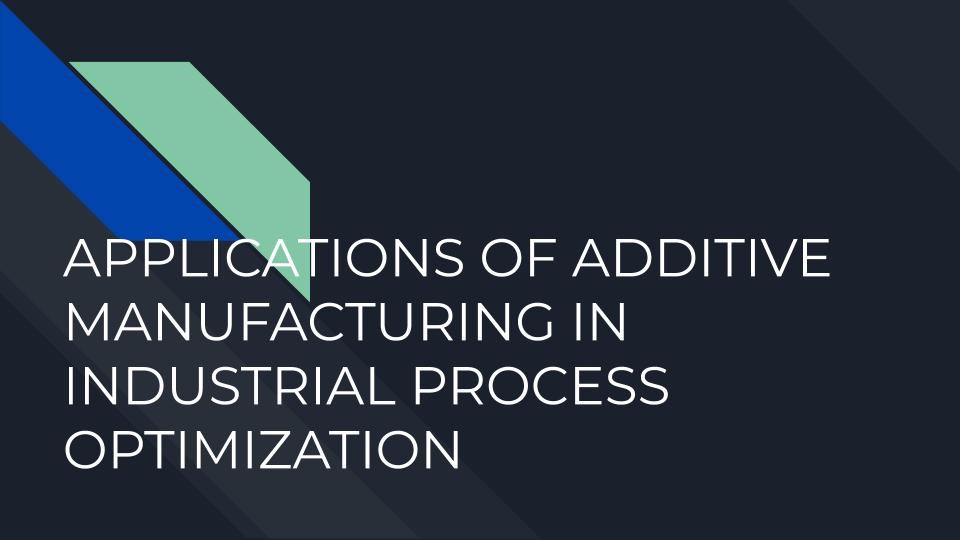 "The rate at which organizations learn may soon become the only sustainable source of competitive advantage." – Peter Senge
Additive manufacturing is a relative new technology that is facilitating the evolution of industrial process systems. In the past, during the prototype development process organizations would have to go through the process of working with a contract manufacturer in order to get certain custom parts generated for their use.
As technology has advanced, it is now possible to order for your own organization a suitable 3-D printing facility. You can actually now do these things in house with the advent of additive manufacturing. The advantages of utilizing additive manufacturing in your industrial process optimization exercise are outlined below:
REDUCTION IN PROJECT LEAD TIMES
Industrial process prototypes are often developed with the intention for there to be a project based implementation of the part once it has been generated by the manufacturer.
When a part is to be generated, organizations may opt to work with traditional manufacturers who often take a long time to generate the desired output. The time lag can be due to the fact that the manufacturer may be established and have a broad customer base that causes them to have a longer lead time to get back to you. What you can then do is actually send your contract work to another smaller manufacturer who utilizes agile technology like a 3-D printer and get the resultant output in a shorter lead time. Alternately, you can do it yourself if you have the capital budget to generate your own parts inhouse.
The beauty about having your parts generated in house, in your own R and D labs is that you can then take the effort to minimize the lead time that will result from having to deal with external manufacturers. While specialization is always a good thing, with current technological advances, you can actually go through the process of minimizing the middle man and creating your own workshops.
With your own inhouse additive manufacturing tools such as a 3-D printer, you will minimize your purchase costs and also the shipping that is associated with the process of having your parts generated. That will enable you to utilize the parts in your process once you have generated them in situ.
PROJECT CONTROL AND OWNERSHIP
The more that you can do in house, is the more ownership and control that you will have of your own supply chain. While 100% independence is not possible, eliminating certain aspects of the process will ensure that you and your team are able to establish more control. In many industrial environments, initially being secretive was key to innovative success. You want to be able to protect your intellectual property and ensure that you can do things to protect your facility like patent your products. When you open your intellectual property to your supply chain, you put yourself in a position where the intellectual property can be shared – whether that is voluntarily or involuntarily.
In the instance that you start creating your own products in house, you will then be able to control how it is that your information and your innovations are being generated. If anything gets leaked, it will be easy for you to identify the source because your process will be easily trackable.
Additive manufacturing allows you to focus on your design, and have that desired timeline control as outlined above. With the new control, you can be creative and create designs in your workshop that are out of the box and original. If there are any changes to be made, you will have the flexibility to do it.
As an industrial manufacturer, your world is definitely changing and expanding. You are at the liberty to determine your own destiny, and you can go in any direction that you want to go in. Within your own labs, with additive manufacturing, you can generate the appropriate system changes that you so desire, without having to open your innovations to the external supply chain, unless you really are ready for the information to be sent to them for full scale manufacture. Industry 4.0 is generating a wonderful way for innovation to grow and expand in the manufacturing sector.
As the technology continues to evolve, entire industries are seeking ways to optimize their operational systems via 3-D additive technology. The time is now, for advances in the area. For Operational Excellence, this is a tool that will facilitate the optimization and customization of critical jobs. It is definitely an incremental way to create change.